Lowcountry Crawl
Games | | Links: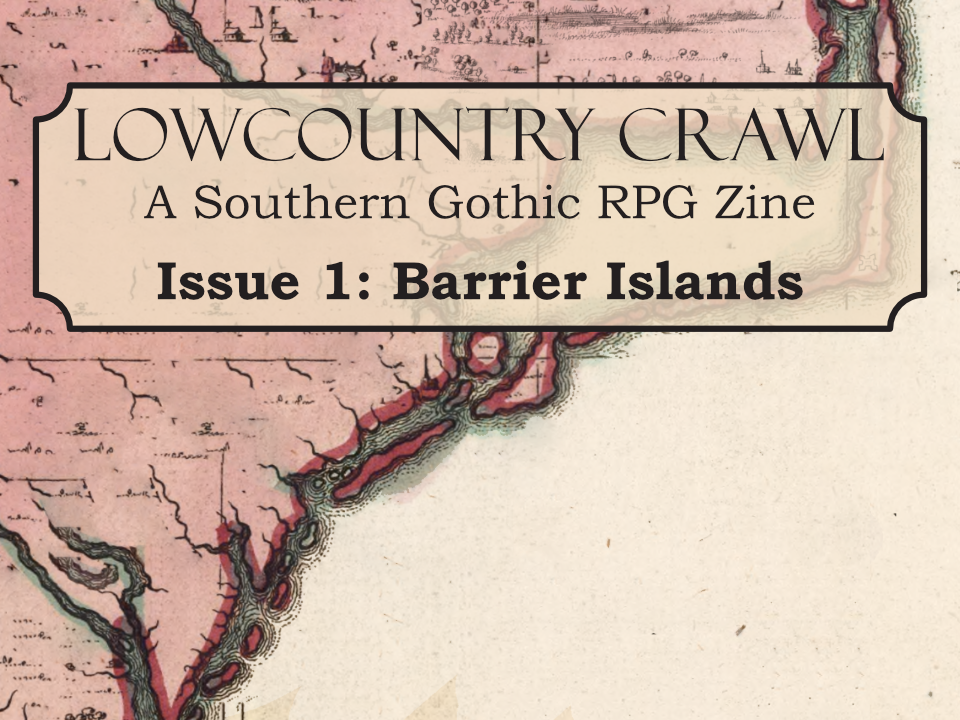 A Southern Gothic RPG Zine
Lowcountry Crawl is a collection of tables, house rules, monsters, and other resources acting together as a toolbox for generating a deep coastal South-inspired atmosphere for your game. In this inaugural Zine we will be exploring the Barrier Islands.
Subscribe to my Newsletter to be alerted of the release!